Fairfield Intermediate School
5th Grade Social Studies
Tammy Sanders
---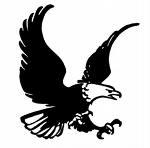 I am extremely excited that your student is in my classroom this year!
I feel it is critical that the teacher, parents, and the student
work together to ensure a successful school year.
Researched-based studies show children will retain more information in school when parents/guardians are actively involved in a child's learning. A student has an advantage when parents/guardians are engaged in homework, reading and school activities.
In our Social Studies class we will learn how to create research-based projects and presentations. Most work will be completed in class.
7:50 AM - School Starts!
*Please Be On Time*
7:50-9:15 1st Period (Sanders)
9:15-10:30 2nd Period (McDowell)
10:30-10:45 Recess
10:45-11:30 3rd Period Split (Burgess)
11:30-12:00 Lunch
12:00-1:00 Specials
1:00-1:30 3rd Period Split (Burgess)
1:30-2:00 RTI
2:00-3:15 4th Period (Collins)
3:15-3:25 Homeroom
Journals
Our class will use an interactive journal that will be kept in the classroom.
**If you have any concerns, please give me a call during conference from 11:30-12:15 at 903-389-7095 or email tammy.sanders@fairfieldisd.org.